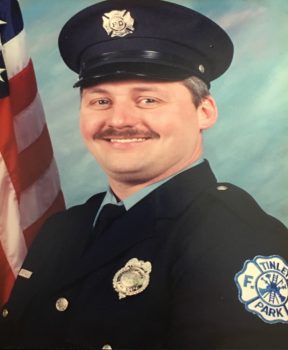 Saturday October 27 marked 10 years since Tinley Park firefighter Chris Shworles unexpectedly passed away.
His family was fortunate to be surrounded by family friends, the Tinley Park Fire Department and agencies like the Frankfort Food Pantry.
For the past nine years, his children Christopher and Miranda, and his wife Lesley, have collected nonperishable food and personal care items for the Frankfort food pantry in memory of Chris, who would do anything to help his family and friends. Chris was a Tinley Park firefighter for eight years and was studying to be an engineer when he passed away.
This year's fundraising was bigger and better than ever.
Donated items were picked up by Together We Cope and divided equally between TWC and the Frankfort Food Pantry in memory of Chris Shworles.
Please help keep his memory alive.