Together We Cope volunteer work makes a big difference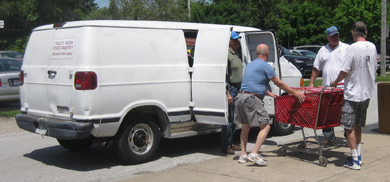 Together We Cope volunteer hours make it possible. It takes many people, many talents and many gifts to help our neighbors stay in their homes when a temporary financial crisis hits.
Food pantry
In our food pantry, volunteers make sure hungry families get nutritious food. Our food pantry receives donated food from grocery stores and food drives. Volunteers are needed to sort, clean and ensure that foods meet quality control standards.
Resale shop
In our resale shop they sort donated items, organize merchandise, provide excellent customer service, create window displays, stock shelves, perform cashier duties, and many other tasks.
Community fundraising events
At our special events, they help create an experience the community loves to support. Not sure what you'd like to do, but you know you want to help? Do you have a special skill or interest you'd like to share with us?
What Together We Cope volunteers say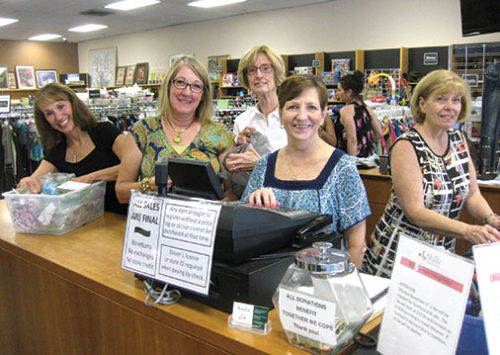 "I think TWC is meeting the community's needs. I enjoy being here."—Delynn Flannery, resale shop volunteer
"Together We Cope does a terrific job. It helps people here in our community, and I'm enjoying this job,"— Dorothy Senick, resale shop volunteer
"Volunteering at Nu2u during my retirement is very gratifying. I have bonded friendships with other volunteers, staff, customers and clients. These friendships will be everlasting."— Sharon Marth, resale shop and client services volunteer
"The people I work with make it a joy to come to work. There is nothing I would rather do with my leisure hours!"— Cheryl Ryniak, resale shop volunteer
"I go home feeling proud that I helped feed 80 families that day."—Ed Hill, food pantry volunteer
Ready to pitch in?
Pick a date and time that works for you and call Cathy Trongeau our volunteer and community service coordinator at (708) 633-5040, ext. 7221.
Need Community Service Hours?