Together We Cope volunteers make all the difference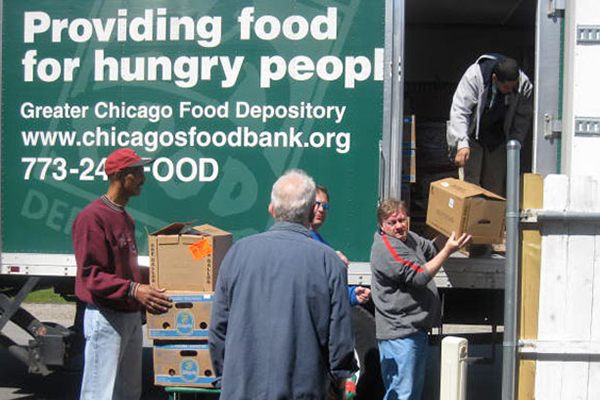 TWC volunteers make our operation successful. Many people, talents and gifts are needed to fulfill our mission of helping neighbors stay in their homes when a temporary financial crisis hits.
Ready to become a TWC volunteer?
Do you have a special skill or interest you'd like to share with us?
Pick a date and time that works for you and call Cathy Trongeau our volunteer and community service coordinator at (708) 633-5040, ext. 7221. Leave a voicemail message and phone number and we will get back to you as soon as possible. Community Service applicants must be over the age of 16.
"Always an amazing environment. Classmates from TPHS have always lent a helping hand and now I would love to do the same. Thank you for the Wedding dress I randomly bought a few years ago haha! Still have it!" — Shiann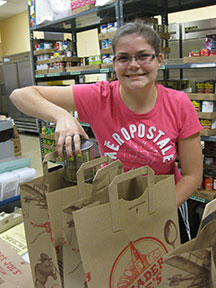 TWC volunteers in our pantry
drive our van for pickups and deliveries
pack shopping bags with groceries
greet clients
enter client data
unload trucks
check expiration dates
stock shelves
fill the freezers
feed the dumpsters
weigh and record food donations
TWC volunteers get everything done. Food pantry volunteers make sure hungry families get nutritious food. They sort, clean and ensure that foods meet quality control standards.
TWC volunteers in our resale shop
examine donated items for flaws
reject unsafe or unsatisfactory donations
organize sales floor display shelves
provide customer service
assist customers at bridal sales
create window displays
attach price tags
fill clothes racks
perform cashier duties
pack and unpack merchandise
assess jewelry
and many other tasks
What our volunteers say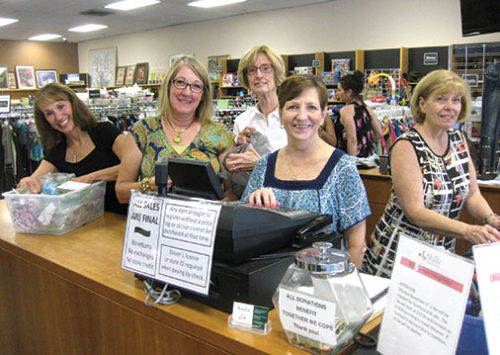 "I think TWC is meeting the community's needs. I enjoy being here."—Delynn Flannery, resale shop volunteer
"Together We Cope does a terrific job. It helps people here in our community, and I'm enjoying this job,"— Dorothy Senick, Nu2u Resale Shop volunteer
"Volunteering at Nu2u during my retirement is very gratifying. I have bonded friendships with other volunteers, staff, customers and clients. These friendships will be everlasting."— Sharon Marth, resale shop and client services volunteer
"The people I work with make it a joy to come to work. There is nothing I would rather do with my leisure hours!"— Cheryl Ryniak, resale shop volunteer
Volunteer by hosting a drive for us
Community Service Hours
If you are over the age of 16, click here for Community Service information
[TWC Homepage]    [Nu2u Homepage]


Nu2u is the resale shop of Together We Cope. Every purchase made at Nu2u helps Together We Cope assist neighbors in need in four townships bounded by 87th street on the north to 183rd Street on the South, and between Will-Cook Road (County Line Road) on the west and Western Avenue on the east. Residents of this area (excluding the Mt. Greenwood neighborhood) are eligible for assistance from Together We Cope.