Back to School program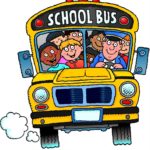 Our Back to School program is one way that Together We Cope assists hundreds of children to get ready for the new school year. We distribute new backpacks and school supplies every August. For information about Back to School call Tina Kessens at (708) 633-5040 ext. 7231.

Santa's Workshop program
Santa's Workshop (formerly Adopt a Child) distributes toys and more at Christmas time for children and teenagers. Call Tina Kessens at (708) 633-5040, ext. 7231 for more information.
Families First program
Our Families First program provides housing and guidance in basic life skills. These life skills enable homeless parents to succeed at raising and supporting their families.
"For everyone who needs a helping hand, this is the place for you. To me it's more just a food bank. It is a thrift store along with many more services that even I don't know about. Read up on the history of this place, you'll be amazed by how it all started." — Chris