About 100 south suburban residents were honored recently for their volunteer work at Together We Cope. The honors were bestowed during an appreciation luncheon in June, and included special recognition for the longest serving volunteers.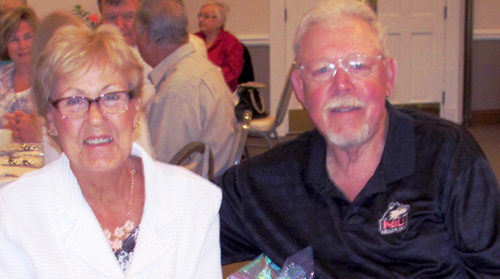 Introduced by Kathryn Straniero, TWC's executive director, as "Together We Cope's elder statesman," Len Schaafsma of Oak Forest received a 30-year pin for his service in many capacities at the agency. His volunteer service includes previous membership on the agency's board of directors, and work as the board's treasurer for many years. Additionally, Schaafsma volunteers on a daily basis at the agency doing everything from maintenance to truck unloading. As he accepted his award at the luncheon, Schaafsma took the microphone to thank in turn the 100 assembled guests who volunteer in the agency's food pantry, resale shop, office and for special events and fundraising.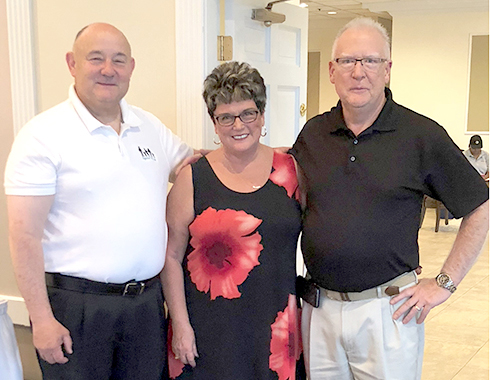 Frank Trombley of Country Club Hills, president of the board, was honored for 25 years in that volunteer role, as well as for his regular contribution of many hours managing the agency's IT division. Another special award was presented to Orland Park residents Bill and Mary Ann Baer, both of whom volunteered at the agency for 25 years in various capacities. Mary Ann Baer also was a longtime director of development for TWC as it grew substantially over the years.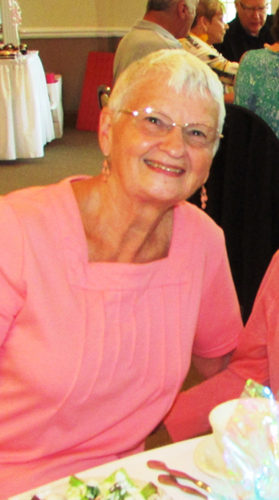 TWC also announced its annual winners for most hours volunteered the previous year. In 2017, Jan Schweig of Tinley Park gave 1,403 hours. Len Schaafsma of Oak Forest gave 1,148 hours, while Jerry Saletta of Tinley Park gave 1,047 hours.
Special recognition also was given to volunteers and staff members celebrating special anniversaries with TWC in 2018. Maria Riha and Karen Roman were honored for 20 years of service, while Shirley Kurasz and Linda Macak received 15-year service pins. Ten-year award winners were Bernadette DeMunnick, Lynn Findley, Elaine Juskie, Tina Kessens, Sharon Marth, Dolores Morrow, Linda Pilcher, Marge Seltzner, Joanne Shear and Cathy Trongeau. Those marking five years of service were Ron Berkholtz, Emily Durante, Ralph Elget, Diane Krachey, Tita Mendoza, Justine Pavlock, Beth Robinson, Tom Siniawski, Philip Tracy and Susan Yadron.
For information on volunteer opportunities contact Cathy Trongeau at ctrongeau@togetherwecope.org.