In its sixth year, the Giving Tuesday movement has inspired people around the world to help one another with end-of-year giving to local causes. Celebrated on the Tuesday following Thanksgiving in the U.S., Giving Tuesday comes on the heels of the widely recognized shopping events of Black Friday and Cyber Monday. This year's Giving Tuesday date is Nov. 28.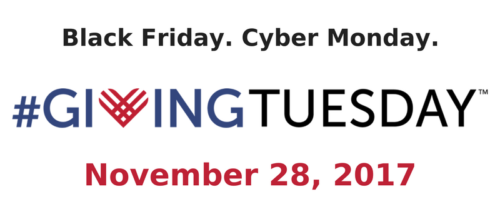 Many nonprofits, including Together We Cope, receive a large share of their annual monetary donations in the last quarter of the year, as people celebrate the holidays with good cheer and take one last opportunity to make tax-deductible charitable donations.
Donations can be made to support specific Together We Cope programs as outlined on page one of this newsletter, or to support our agency in general.
Donations can be made online or by mailing or visiting our agency at 17010 So. Oak Park Avenue, Tinley Park, IL 60477. Further information is at 708-633-5040.