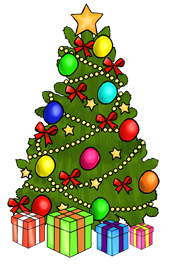 Santa's Workshop helps fill holiday wishes for hundreds of children and teens in the south suburbs every year.
• Monetary donations to Santa's Workshop before December 10 will enable our volunteer "elves" to go shopping for the very items kids are hoping to receive.
• We also buy warm pajamas and some small extras to make the holiday bright.
• Your support makes it happen!
Do you want to do the shopping yourself?
Here's our Santa's Workshop "wish list" of favorites:
CLASSICS
Board games, stuffed animals, cars and trucks, dolls and doll clothes, story books, Play-Doh, coloring books, Fisher-Price pre-school toys, art sets, Legos, basketballs, footballs, craft kits.
TEEN FAVORITES
Flannel sleep pants, Axe toiletries, wallets and purses, makeup, fashion scarves, costume jewelry, nail care kits, t-shirts, hats and gloves, body wash, lotion, cologne, hair accessories.
GIFT CARDS
iTunes, Subway, McDonald's, Portillo's, movie theaters, Target, Walmart, Buffalo Wild Wings, Wendy's, Wingstop, GameStop, Simon Mall.
Dropping off toys at Together We Cope
Bring new toy donations to the rear of the building at 17010 South Oak Park Avenue in Tinley Park from 9 a.m. to 3 p.m. weekdays except Thursday, when the agency is open from 2 to 7 p.m. Questions? Contact Marge Seltzner at 708-263-0302 x 6111 or Tina Kessens at 708-633-5040 x 7231