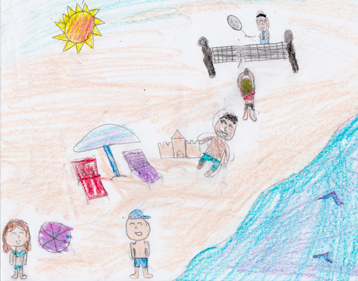 Summer is such a special time. We enjoy less structured days, a break from homework, lots of backyard fun and family gatherings. We plan vacation escapes, enjoy trips to local pools, the zoo, or water parks.
Yet, summer holds a different meaning for some of our neighbors. They are worrying about how to fill the summertime gap that happens without school breakfast and lunch programs. During the summer months when children are home, Together We Cope purchases significantly greater quantities of lunch and breakfast foods from the Greater Chicago Food Depository to help families through this season. As a member agency, we pay only ten cents a pound for staples such as cereal, canned milk, peanut butter, jelly, canned soup and vegetables, pasta, or macaroni and cheese.
This means a gift from you to help us "bridge the summertime gap" goes a long way!  As you know, our clients are most often hard-working single parents, families managing a life-altering illness, or grandparents on fixed incomes who are raising grandchildren. Your gift of only $20 will help ease their burden.