Recycle your sweater, coffee maker or couch!
Next time you clean out a closet or cabinet, bring your housewares, clothing, decorations, even furniture to Nu2u our resale shop, located at 17010 So. Oak Park Ave. in Tinley Park.
When you donate to Nu2u, you're helping to keep your community strong by supporting Together We Cope. A shirt can help a client who's going to a job interview—or starting a new job. Or it may make one of our fashion-savvy shoppers happy to find something terrific.
Of every dollar spent at Nu2u, 92 cents supports client programs and services.
Your donations are tax deductible. We'll be happy to give you a receipt!
We welcome donations:
Monday, Tuesday, Wednesday, Friday: 10 a.m. to 4 p.m.
Thursday: 2 to 6 p.m.
Saturday: 10 a.m. to 3 p.m.
Have furniture you'd like to donate? We're interested!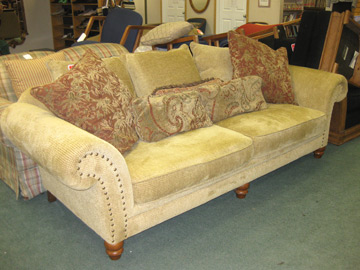 We love to pick up large furniture donations! To schedule an appointment call 708-633-9180.
Please understand that our staff may not take items that are damaged or heavily soiled. Thank you in advance for your understanding.