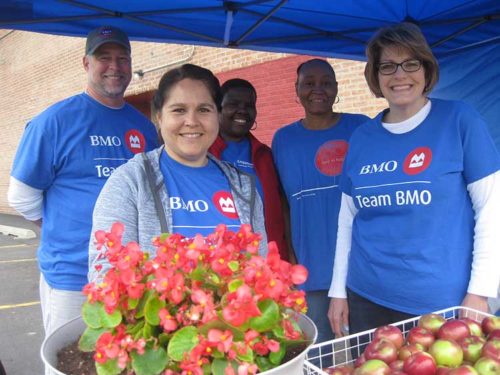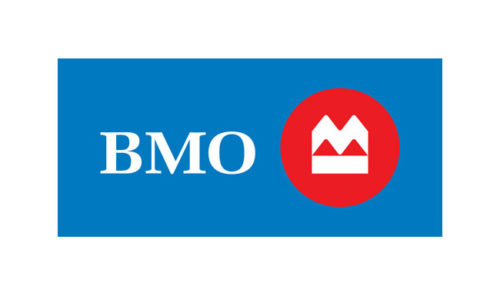 Together We Cope's food pantry got a new summer look in June when BMO Harris Bank employees donated an outdoor tent and pots of flowers, as well as their time one morning to help pantry staff set up an outdoor produce display.
Families receiving food from the pantry that day were pleasantly surprised to see a little Farmers Market in the agency's parking lot because of the BMO Harris Bank donation. TWC provided extra produce that day to kick off the initiative. Staff will put out the tent and flower pots throughout the summer whenever there is significant produce available for families seeking assistance from the pantry.
"It's a nice way to brighten up the pantry operation," said Bre Cleary, assistant manager of the pantry. "We greatly appreciate this donation."
BMO Harris Bank employees volunteering their time for the project were Maribel Amador, Cynthia Bean, Alex Miskovich, Kimberly Davis and Diana Linstrom.
Together We Cope's food pantry serves up to 5,000 people each month, providing a week's worth of groceries for families in temporary need.
Food donations can be made to the pantry at 17010 So. Oak Park Avenue in Tinley Park from 9 a.m. to 3 p.m. Monday, Tuesday, Wednesday and Friday; and from 2 to 7 p.m. on Thursday. Further information is available from pantry manager Tony Roman at 708-633-5040.
Together We Cope provides assistance to families in temporary crisis in 27 south suburban communities.
Support our Back to School program. Donate online or call 708-633-5040.