They are the engine that drives Together We Cope toward its mission every day. They are the nearly 200 south suburban residents who volunteer at the homeless prevention agency in many capacities – including the food pantry, resale shop, front office and special events.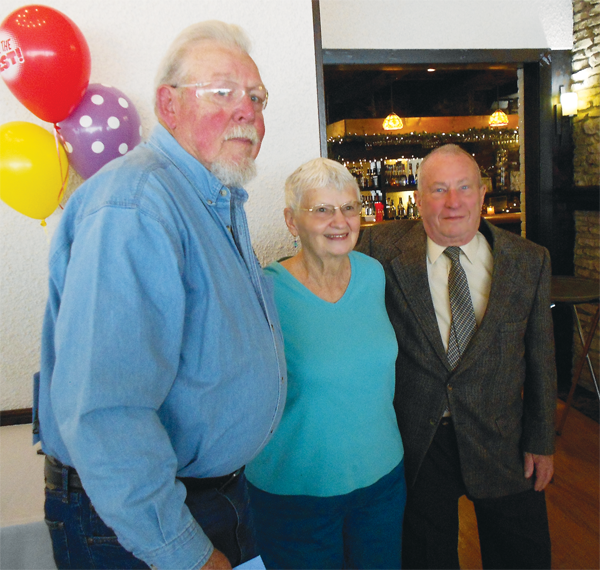 TWC honored this valuable asset during the agency's annual Volunteer Appreciation Luncheon April 28 at the Garden Chalet in Worth. "You are the ones who make it possible for us to serve so many families who need us each year," Frank Trombley, board president, told the crowd. "Without all of you, we couldn't do the job."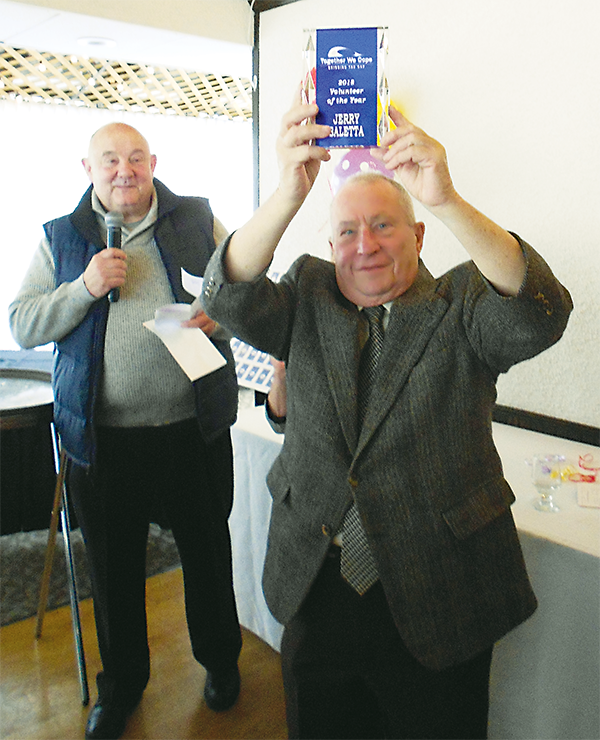 Many volunteers were singled out for special honors, including pantry worker Jerry Saletta of Tinley Park who was named the 2018 Reimer Volunteer of the Year winner. Three residents were saluted for racking up the most volunteer hours in 2018. They are Len Schaafsma of Oak Forest at 1,473 hours, Jan Schweig of Tinley Park with 1,241 hours, and Jerry Saletta with 1,148 hours.
Volunteers marking special service anniversaries with the agency also were honored, illustrating the deep commitment that many area residents have made to TWC. Rob Gale, board member, and Kathryn Straniero, executive director, mark 25 years with the agency this year. Giving 15 years of service are Elaine Buck, Charlotte Burns, Carl Hokanson, Pat McKernan, Kevin Patrick, Dorothy Senick, Nancy Ruppert and John Simoni.
Marking 10-year anniversaries are Bob Centner, Diane Centner, Vera Christian, Rick Faber Sr., Jack Findley, Mike Goeing, Ed Hill, Marie McDermott, Kim Nicks and Shell Schmidt. Celebrating 5-year anniversaries are Karen Baeder, John Fox, Barb Kennerly, Chris Losey, Mary Marshall, Jim Michau, Vince Montelpasse Jr., Terry Norkus and Tom O'Connell.
"Volunteering at Cope is great because we help all local families and that makes me feel like I'm contributing to my own community," said one volunteer. "But it's also been a great way to make new friends, and gives me a chance to enjoy their company every week."
Based in Tinley Park, Together We Cope assists families in temporary crisis from 27 south suburban communities with housing, food, clothing and referrals for other services. Further information is at 708-633-5040.