Got a group? Host a food drive.
Food drives are an easy way for your business, school, church or civic group to make a big difference in the community. TWC will drop off bins and pick them up when they are full. Call Tony Roman, our pantry services manager, at 708-633-5040, ext. 7228.
Food drive items needed most:
Boxed cereal (18 oz. or less)
Macaroni and cheese
Oatmeal
Pasta
Peanut butter
We can't get the foods shown above for free from the Greater Chicago Food Depository or from any other agency. These are the foods that immediately fly off our shelves because they are the favorites of children everywhere. If we don't receive these childhood staples from donors like you, we buy them when we have the money.
Together We Cope uses 89 cents of every donated dollar to help people in so many ways, that we never have a lot of money to buy food for the pantry. Food drives held by local residents, churches, businesses, schools and other organizations help every day. The day after a donation is received, it is already bagged and being distributed to people who need it.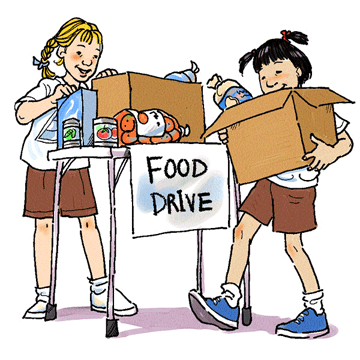 Your donation or food drive will keep food on all of our shelves, and on the tables of hard-working families working to get through a temporary financial crisis, all over the Southland. The money that our client families save on food is money they can use to pay bills.
Food drive staples always needed:
Canned beans
Canned fruits
Canned meats (chili, chicken, stew, etc.)
Canned soup
Canned spaghetti sauce
Canned vegetables
Jelly or jam
Ramen noodles
Rice
Tomato sauce
Tuna
[Downloadable food drive handout.]
[TWC homepage] [Nu2u homepage]


Serving families in 27 communities.
If you live in one of these communities, we have helped your neighbor

Alsip, Blue Island, Bridgeview, Chicago Ridge, Country Club Hills, Crestwood, Evergreen Park, Garden Homes, Harvey, Hazel Crest, Hickory Hills, Hometown, Homewood, Markham, Merrionette Park, Midlothian, Oak Forest, Oak Lawn, Orland Hills, Orland Park, Palos Heights, Palos Hills, Palos Park, Posen, Robbins, Tinley Park, and Worth.
We assist our neighbors in need in the four Cook County townships bounded by 87th street on the north to 183rd Street on the South, and between Will-Cook Road (County Line Road) on the west and Western Avenue on the east. Residents of this area (excluding the Mt. Greenwood neighborhood) are eligible for food and other help from Together We Cope.