TWC has taken over sponsorship of the Greater Chicago Food Depository "Producemobile" operation in Bremen Township, where fresh produce is distributed to area residents once a month at the township's Markham facility.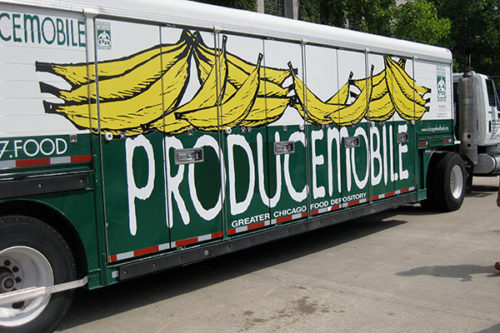 The previous sponsor, a food pantry in Markham, closed its doors and as a result the Bremen operation had no sponsor and stopped the program for a month. Producemobile sponsors must be member agencies of the Greater Chicago Food Depository.
The agency fills a semi-truck with fresh produce it obtains from various sources. Some local farms are included. The producemobile delivers whatever items are available that day to neighborhood sites. The food is then distributed to area residents. In Bremen Township, where as many as 200 families take advantage of the program each month, the food is distributed on the second Friday of the month (unless it is a holiday). Start time is 10 a.m. and distribution continues while supplies last.
The Bremen Township Markham office is located at 16361 So. Kedzie Ave. Further information is at 708-333-9530.
[TWC Homepage] [Nu2u Homepage]