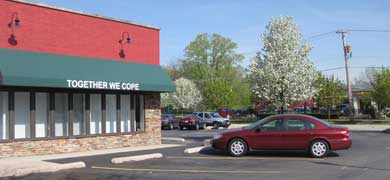 Together We Cope
Client Service Center
17010 So. Oak Park Ave.
Tinley Park, Ill. 60477
Phone: 708-633-5040
Fax: 708-633-8459
Hours
Together We Cope is open from 9 a.m. to 3 p.m. Monday, Tuesday, Wednesday and Friday and from 2 to 7 p.m. on Thursday.
To learn more about the services at this location, click here.