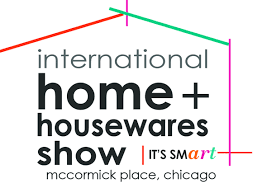 Together We Cope is honored to once again be selected as one of the five charities to benefit from the International Home and Housewares Show at McCormick Place in Chicago. We are in need of your help to assist in the collection and packaging of the hundreds of donations exhibitors give us on the last day of the show.
We are looking for 100 volunteers to help us with this task. TWC will provide round-trip transportation by bus from our office at 17010 S. Oak Park Ave to McCormick Place. The "Packing-up" event is from noon to about 8 p.m., however volunteers can work part or all of the day. Transportation will be provided only for those working the full day.
The show features over 2,200 exhibitors from around the world. Items given to Together We Cope will be distributed to families in need as well as sold in Nu2u (TWC Resale Shop) to help generate revenue for our services.
If you are interested, please contact Cathy Trongeau no later than Feb. 4. Cathy can be reached at 708-633-5040 ext. 7221 or ctrongeau@togetherwecope.org.