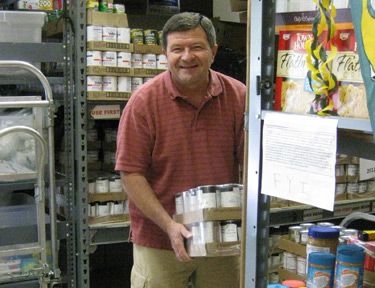 Donations to the Together We Cope food pantry are very important, helping us feed nearly 5,000 people a month—our neighbors in 27 south suburban communities, many of whom could not put food on the table without your help. Also, we buy food from the Greater Chicago Food Depository and receive some food at no cost from the U.S. Department of Agriculture.
Donations from generous local businesses, restaurants, grocery stores, and community groups make an enormous difference.
Food staples, personal care products or baby care items from Together We Cope enable our clients to spend their own money on rent or mortgage and stay in their homes.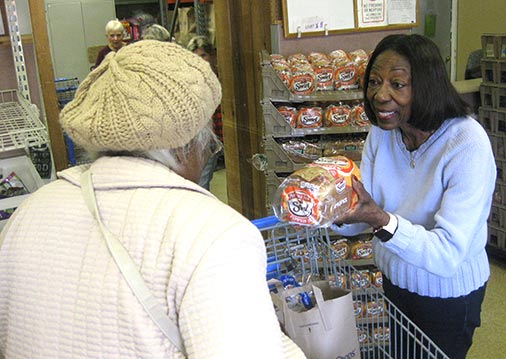 Staples
Donating food or hosting a food drive for Together We Cope is one way to help hundreds of people. Staples that are always needed are boxed cereal, canned beans, canned fruit, canned vegetables, canned meats (chili, tuna, chicken, stew, etc.) canned soup, canned spaghetti sauce, jelly or jam, macaroni & cheese, oatmeal, pasta, peanut butter, rice, and tomato sauce.
Personal care products

Personal care products that are not covered by a Link card include bar soap • body lotion • body wash • dental floss • deodorant / antiperspirant • Q-tips (travel size) • razors • shampoo • shaving cream • toothbrushes • toothpaste. Donating personal care products is necessary and helps families undergoing a temporary financial crisis to afford other necessities.
Diapers
Diapers are not covered by a Link Card. They're not a luxury, and babies go through plenty of them. When people get help with baby care needs, they can spend their own money on rent or mortgage. Donating diapers or hosting a diaper drive are two great ways to help. Donating baby care products is a great way to help the littlest ones while their parents are busy — working hard to get back to self-sufficiency.
Gift cards

We also need gift cards to grocery stores in the south and southwest suburban area. These donations are welcome year-round and are particularly helpful during the holiday season.
Food drives

We're happy to provide you or your group with food drive bins and to pick them up when they're full. Call Tony Roman, our pantry manager at (708) 633-5040, ext. 7228.
Corporate giving
Businesses seeking to donate to our pantry should call Tony Roman, our pantry manager at (708) 633-5040, ext. 7228.
"The staff is very friendly and knowledgeable very helpful to the clients needs, this would be the one charity that I wouldn't mind giving back to. Great Job Guys!" — Shalana
[Together We Cope homepage]    [Nu2u homepage]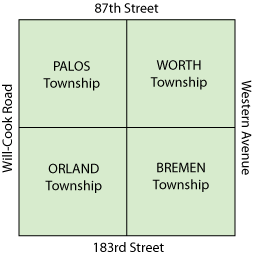 Together We Cope assists neighbors in need in four townships bounded by 87th street on the north to 183rd Street on the South, and between Will-Cook Road (County Line Road) on the west and Western Avenue on the east. Residents of this area (excluding the Mt. Greenwood neighborhood) are eligible for assistance from Together We Cope.