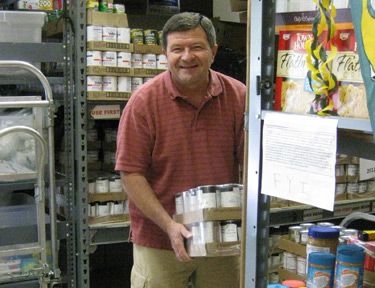 We have donation wish lists at Amazon
Go directly to Together We Cope's wish lists at smile.amazon.com by using these links:
Personal care wish list
Food wish list
Baby care wish list
Holiday wish list

You shop. Amazon gives.
Donations from concerned individuals, businesses, restaurants, grocery stores, and community groups make an enormous difference and help us feed nearly 5,000 people a month—many of whom could not put food on the table without help.
Receiving food, personal care products and baby care items from Together We Cope during tough times enables our clients to pay their rent or mortgage and stay in their homes.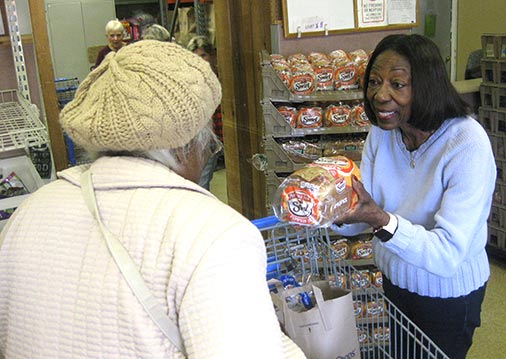 Personal care products
Your donations enable us to distribute personal care products that are not covered by the food stamp program (Link card). Personal care product wish list at Amazon
bar soap
body lotion
body wash
dental floss
deodorant / antiperspirant
diapers
Q-tips (travel size)
razors
shampoo
shaving cream
toothbrushes
toothpaste
Diapers
Diapers are also not covered by the food stamp program (Link card). They're not a luxury, and babies go through plenty of them. Donating diapers or hosting a diaper drive are two great ways to help. Donating baby care essentials is a great way to help the littlest ones. Baby care wish list at Amazon
Grocery store gift cards

Donations of grocery store gift cards are particularly helpful during the holiday season. Holiday item wish list at Amazon
Food drives

Clubs and organizations can help hundreds of people at once by hosting a food drive for Together We Cope. Food wish list at Amazon
Always needed staples include:
boxed cereal
canned beans
canned fruit
canned vegetables
canned meats (chili, tuna, chicken, stew, etc.)
canned soup
canned spaghetti sauce
jelly or jam
macaroni & cheese
oatmeal
pasta
peanut butter
rice
tomato sauce.
We will provide food drive bins and pick them up when they're full.
Contact Tony Roman, pantry manager (708) 633-5040, ext. 7228 or troman@togetherwecope.org.
"The staff is very friendly and knowledgeable very helpful to the clients needs, this would be the one charity that I wouldn't mind giving back to. Great Job Guys!" — Shalana